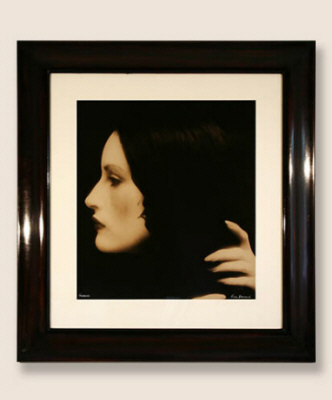 The Other Side
The astral side of a human face, London
This portrait shows the face of one identical twin, with the hand of the other. The painted face which can just be seen in the hair line, gives the image an 'other world' quality. In fact, the twins brought their own 'medium' with them who was seated in the next room. The resulting photograph was this strong and beautiful image, sublime and spiritual.


Size approx. 20 x 24inch, numbered and signed original.
Each original is officially embossed and comes with a certificate of provenance.
Framed

price

£875.00

b

uy

Unframed

price

£625.00

b

uy

Frames are hand made to order, please allow 21 days if order is framed.__ 14 days unframed.